Market and Credit Risk Management Software
CompatibL Risk
CompatibL Risk is an award-winning software solution for market and credit risk, regulatory capital, limits and initial margin.
CompatibL's risk management technology was recognized by a pair of back to back Risk Vendor of the Year Awards in two different enterprise risk management categories (2017, 2018).
Customized Software Solution
CompatibL Risk is powered by CompatibL Platform and delivered as a customized software solution that meets your firm's unique mix of regulatory requirements and approvals and is fully integrated with your trade, market and reference data representation formats.
The advanced data management features of CompatibL Risk, combined with our extensive experience as a systems integrator, help us to consistently achieve significantly faster solution delivery than the industry average.
Models
In addition to a wide selection of industry standard risk-neutral models, CompatibL Risk comes with a comprehensive library of real-world models; these include the dual measure models originally developed for interest rates by
John Hull, Alexander Sokol, and Alan White
, and subsequently extended to other asset classes by Alexander Sokol in his book
Long Term Portfolio Simulation
.
Regulatory Frameworks
Our regulatory framework coverage includes:
Basel III
FRTB
ISDA SIMM
IRRBB
SA-CCR
Information and Demo
Get access to documentation, research and online demo.
Testimonials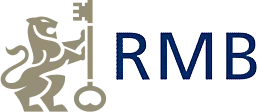 CompatibL implemented a robust and flexible deal capture and market risk platform for complex positions as well as a credit, funding and capital risk platform for trading positions across RMB. They have provided excellent post-implementation services and support. The CompatibL and RMB teams synchronise their daily work seamlessly and we are very pleased to work with CompatibL as an integral part of the bank's Trading and Risk activities.

CompatibL implemented a customized software solution based on CompatibL Risk Platform that addressed our firm's unique mix of business and regulatory requirements and is fully integrated into our trading and market data infrastructure. CompatibL has become a reliable long-term IT partner of BayernLB and demonstrated great skill and commitment in providing post-implementation services and support as well as adding new product features to support our evolving business.

We are very satisfied with CompatibL's risk and regulatory capital solutions. It is rare to find the highest level of expertise in both software engineering and quantitative finance in one firm. Their pragmatic approach to problem solving together with an aggressive focus on delivery leads to successful implementations. They are business enablers who have delivered beyond expectation.