Trading and Risk Software. Delivered.
Who We Are
CompatibL is a leading provider of custom software development services, trading and risk management software solutions, cloud services and solutions and model validation consultancy for the financial industry.
CompatibL's unique strength lies in combining advanced application engineering with industry-leading quant expertise to deliver best-in-class software solutions for banks and asset managers.
What We Do Best
Whether it's custom banking software development services, cloud financial solutions, trading and risk software or model validation — we have you covered from concept to delivery.
We offer a powerful combination of complex tech and detailed quant expertise, advanced processes, and proven experience in implementing trading and risk management solutions to financial institutions worldwide.
Trading and risk management software
CompatibL's risk management technology is developed for market and credit risk, regulatory capital, financial limits and initial margin. The CompatibL team use their extensive knowledge and expertise to design and implement front-office, mid-office and back-office software for strategy, asset and risk management, utilizing the best market practices, quantitative algorithms and technical architecture.
Read more
Financial Software Development
CompatibL offers full-cycle custom software development and consulting services designed to help your business grow. Our team offers multiple models of engagement, ranging from taking responsibility for the entire project to team expansion, and can work with most mainstream development stacks.
Show me more
Cloud services and solutions
Optimize your digital transformation with CompatibL's expertise in implementing and managing robust cloud solutions. CompatibL Cloud Platform is the foundation for financial institutions to build low cost and widely available next generation financial architecture.
Get the report
Regulatory compliance services
CompatibL's expertise embraces Basel Accords, IRRBB, SA-CCR, ISDA SIMM and FRTB solutions for market and credit risks, enabling banks to comply with the new market risk requirements by supplementing their existing infrastructure and processes. Reduce execution risk and cost, meet heavy calculation demands and manage market risk capital with the award-winning CompatibL Platform.
Show me more
Testimonials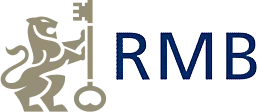 CompatibL implemented a robust and flexible deal capture and market risk platform for complex positions as well as a credit, funding and capital risk platform for trading positions across RMB. They have provided excellent post-implementation services and support. The CompatibL and RMB teams synchronise their daily work seamlessly and we are very pleased to work with CompatibL as an integral part of the bank's Trading and Risk activities.

CompatibL implemented a customized software solution based on CompatibL Risk Platform that addressed our firm's unique mix of business and regulatory requirements and is fully integrated into our trading and market data infrastructure. CompatibL has become a reliable long-term IT partner of BayernLB and demonstrated great skill and commitment in providing post-implementation services and support as well as adding new product features to support our evolving business.

We are very satisfied with CompatibL's risk and regulatory capital solutions. It is rare to find the highest level of expertise in both software engineering and quantitative finance in one firm. Their pragmatic approach to problem solving together with an aggressive focus on delivery leads to successful implementations. They are business enablers who have delivered beyond expectation.
17 Years
CompatibL was founded in 2003 by Alexander Sokol, a recipient of the 2018 Risk Quant of the Year award. Prior to founding CompatibL, Alexander was founder and CTO of Numerix. Over the past 17 years, CompatibL has grown to a global company with clients in over 40 countries.
85+ Clients
Our software is used by over 85 financial institutions worldwide, including four major derivatives dealers, 33 central banks and some of the world's largest asset managers.
40+ Countries
CompatibL has provided software, services and consultancy to clients in 42 countries in North and South America, Europe, the Middle East, Africa, CIS and South Asia.
140+ Projects
CompatibL has delivered over 140 enterprise software projects and performed hundreds more quantitative consultancy and model validation engagements.
200+ Experts
Based in 4 branch offices, our team of over 200 quants, software engineers, solution architects, UI/UX designers and analysts is currently working on projects at over 20 customer sites in the Americas, EMEA and APAC.
10+ Courses
CompatibL has delivered more than 10 quant and regulatory capital training courses at top venues including Risk, Informa, QuantsHub and WBS.
60+ Conferences
Our quant team has given over 60 keynote and research presentations at top conferences including Risk, Quant Summit, RiskMinds, QuantMinds and WBS.
Contact CompatibL
Submit your query and one of our experts will be in touch