Driving Financial
Software Development
Established in 2003, CompatibL is an industry-leading software and services company, offering full-spectrum custom software development services to financial industry clients worldwide. Leveraging many years of experience in combining advanced application engineering with wide-ranging quant expertise, our team will analyze your project's requirements to craft best-in-class custom financial software development solutions tailored to your business.
By choosing CompatibL as your IT services partner, you gain ready access to cutting-edge technology paired with in-depth knowledge of the latest innovations and industry trends.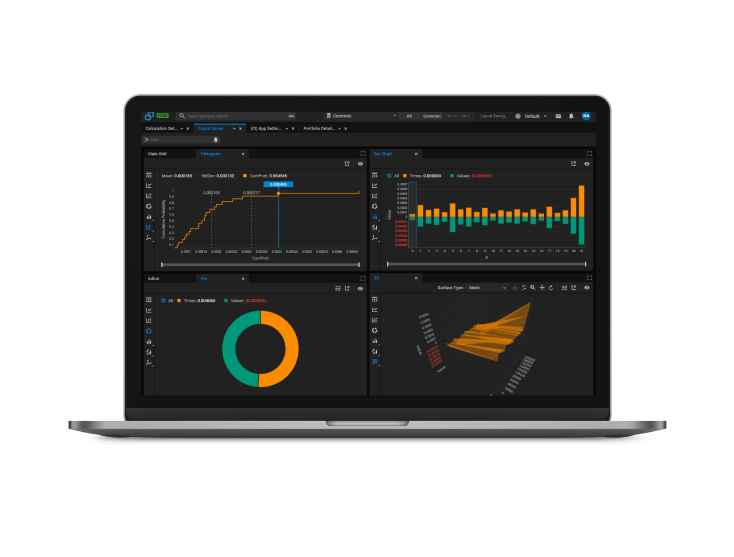 What We Do
Stay at the cutting edge of technology with our expertise and proven experience in your business domain.
Software Architecture and UI/UX Design Services
CompatibL has extensive experience in creating elegant, user-friendly, intuitive solutions for its clients. Our skilled UI/UX design and development team has more than 15 years of experience across a wide range of applications in trading, risk management, operations, and other areas of banking and asset management. We understand how end users interact with software applications and apply this know-how to create solutions and design the optimal user interfaces for financial software applications.
Software Architecture
Applying the most effective design principles and patterns helps us create robust, scalable, flexible, and secure software solutions.

We analyze your software requirements to create a structured solution that meets your technical and business expectations and combines high-quality features, human dynamics modeling, design, and advanced IT infrastructure.
UI/UX Design
Based on the analysis of your business requirements, we create prototypes, wireframes, design patterns, navigation, and data visualization.

We convert the approved UX approach into a clear and fully functional UI design that works well with the overall architecture of the application.
Custom Software Development
Whether it's custom software application development, cloud application development, systems integration services, or software testing and quality assurance, we offer a powerful combination of expertise in financial software development, proven business processes, and solid experience in the financial industry.
Custom Application Development
Benefit from full-cycle custom application development to help your business grow. Our team offers multiple models of engagement, ranging from team augmentation to taking responsibility for the entire project, and can work with most mainstream development stacks.
Cloud Application Development
Optimize your financial software development strategy with CompatibL's expertise in implementing and managing robust cloud computing solutions. CompatibL Cloud Platform offers a foundation for low-cost and highly available next-generation financial services cloud architecture.
Systems Integration
We specialize in the most challenging integration projects involving complex trade and market data and advanced quant models. CompatibL has been an accredited Murex Business Partner since 2013.
Software Testing
CompatibL combines expert knowledge and skills with a package of testing services, both manual and automated.
IT Services
Let the CompatibL team take care of your IT operations. Talk with our in-house experts to define realistic objectives and apply our skills in performance optimization, process automation, and quant consultancy.
Consulting Services
Performance optimization
We believe that performance optimization is key to an efficient and functional application. We help clients monitor, analyze, and improve the performance of their software solution.

Process automation
We work with companies to improve productivity, operational reliability, and performance in a cost-effective way using the latest technology.

Quantitative consulting
We help our clients meet financial risk management challenges with solutions ranging from the review or development of quantitative models for measuring risk to the valuation of complex derivatives and advanced model analytics.


Managed IT Services
With a wide range of managed IT services focused on application management, infrastructure, and performance monitoring, we help clients improve application performance, achieve efficient business processes, reduce operational costs, and reach core business objectives.
Advantages for Your Business
Learn more about the benefits of our customized approach to financial software development services for your business and how we can help you deliver better value for the users and achieve operational excellence.
Industry Experts
We offer financial software development services to your business, delivered by our top financial services experts.

Our technologists regularly assess the world's leading technologies and have over 15 years of experience in helping banks, central banks, and asset managers in 85 countries deliver top-notch services and solutions.
Security and Compliance
CompatibL team is committed to providing secure, compliant, stable, and reliable cloud computing financial solutions with top cloud providers worldwide.

Our solutions are powered by advanced identity and access management, data encryption and recovery capabilities, so you can trust your solution to be safe from security threats and compliant with industry standards.
Proven Methodologies
CompatibL team maintains an agile, collaborative, and responsive software development process to deliver financial software services and solutions efficiently.
Dedicated Teams
Developing a financial solution or service requires contributions, expertise, and dedication across the entire project.

Together, your organization and CompatibL's multidisciplinary teams will deliver advanced technology solutions to drive your business forward and stimulate digital transformation.
Connect with CompatibL
We aim to tackle the technical side of your business in the most effective way possible and to ensure nothing holds back your company's digital transformation.
Contact us

Clarify
the details
Demo
stage
Detailed
quote
Work
together
Give us a call or drop us a line with your current tech or business challenge.
We get back to you within 24 hours to clarify your business objectives and project requirements.
We provide a demo of our services to give you an idea of how CompatibL can boost your performance.
We provide a detailed quote, tailor-made for your business requirements.
Let's start our project together.
Engagement Models
Choose from a wide range of engagement models or a combination that is right for your project.
Based on predefined scope of work to be completed, but accomodates scope changes and unknowns
Commercial model: Time and materials
End-to-end delivery approach and ownership including design-build-run-maintain-operate
Commercial model: Fixed price
The best choice for long-term projects when large volume of work is expected
Commercial model: Time and materials
Contact CompatibL
Submit your query and one of our experts will be in touch
Testimonials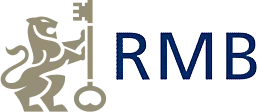 CompatibL implemented a robust and flexible deal capture and market risk platform for complex positions as well as a credit, funding and capital risk platform for trading positions across RMB. They have provided excellent post-implementation services and support. The CompatibL and RMB teams synchronise their daily work seamlessly and we are very pleased to work with CompatibL as an integral part of the bank's Trading and Risk activities.

CompatibL implemented a customized software solution based on CompatibL Risk Platform that addressed our firm's unique mix of business and regulatory requirements and is fully integrated into our trading and market data infrastructure. CompatibL has become a reliable long-term IT partner of BayernLB and demonstrated great skill and commitment in providing post-implementation services and support as well as adding new product features to support our evolving business.

We are very satisfied with CompatibL's risk and regulatory capital solutions. It is rare to find the highest level of expertise in both software engineering and quantitative finance in one firm. Their pragmatic approach to problem solving together with an aggressive focus on delivery leads to successful implementations. They are business enablers who have delivered beyond expectation.