Enterprise Software Development Services
Software Development Services
Our application engineering team has track record of over 100 delivered enterprise custom software development projects for the world's largest banks and asset managers. Applications built by CompatibL engineers and quants perform a mission critical role in the core business for 4 of the 5 largest dealers, 33 central banks and some of the world's largest financial institutions.
CompatibL uses multiple models of engagement, from taking responsibility for the entire project to team augmentation, and can work with most mainstream development stacks.
Systems Integration
CompatibL brings its expertise in quant research to its systems integration practice. We specialize in the most challenging integration projects involving complex trade and market data and advanced quant models.
CompatibL has been an accredited Murex Business Partner since 2013, with multiple integration and validation projects delivered to Murex clients.
CompatibL Platform
In addition to custom development services around the client's preferred development stack, we offer application delivery on top of CompatibL Platform – an award-winning on-premises and multi-cloud enterprise platform for trading and risk applications.
The platform can be deployed in your data center or private cloud and in most public clouds, including AWS and Azure. It leverages the latest serverless cloud technologies, including AWS Fargate, Lambda, Step Functions and Azure Functions.
CompatibL Platform includes support for traditional and serverless parallel computing, a powerful HTML5 front end with advanced BI, the ability to integrate your analytics written in C++, C#, Java and Python, and a backend-agnostic database adapter that supports most traditional and cloud databases.
CompatibL Platform is the enterprise application platform powering CompatibL Risk, our software solution for market and credit risk.
Information and Demo
Get access to documentation, research and online demo.
Testimonials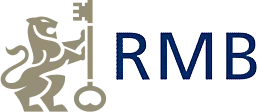 CompatibL implemented a robust and flexible deal capture and market risk platform for complex positions as well as a credit, funding and capital risk platform for trading positions across RMB. They have provided excellent post-implementation services and support. The CompatibL and RMB teams synchronise their daily work seamlessly and we are very pleased to work with CompatibL as an integral part of the bank's Trading and Risk activities.

CompatibL implemented a customized software solution based on CompatibL Risk Platform that addressed our firm's unique mix of business and regulatory requirements and is fully integrated into our trading and market data infrastructure. CompatibL has become a reliable long-term IT partner of BayernLB and demonstrated great skill and commitment in providing post-implementation services and support as well as adding new product features to support our evolving business.

We are very satisfied with CompatibL's risk and regulatory capital solutions. It is rare to find the highest level of expertise in both software engineering and quantitative finance in one firm. Their pragmatic approach to problem solving together with an aggressive focus on delivery leads to successful implementations. They are business enablers who have delivered beyond expectation.