Transform your key processes and leverage the potential of IT services in the financial industry
USD 282 Billion
Forecasted size of the market for global managed IT services by 2023.
Source
11.23%
Amount of Compound Annual Growth Rate (CAGR) projected investment in security and cloud-based solutions by 2025.
Source
USD 715,000
The average cost of all cyberattacks in 2019 faced by companies employing between 250 and 999 people.
Source
The Top Six Challenges for the Financial Industry in 2021 That May be Solved with IT Service Management
Cybersecurity
Data breaches and cyberattacks cost financial institutions millions of dollars. IT service management allows institutions to strengthen identification and authentication and to improve the detection of suspicious actions.
Cloud
Migrating to the cloud requires extensive knowledge and experience in dealing with unknown environments. Proficient and market-recognized consulting services ensure customers receive the best in cloud managed IT services.
Regulatory Compliance
With financial process automation solutions and managed IT services, companies face regulatory compliance challenges. While regulatory requirements can often seem complex, compliance is the key to successful and sound business performance.
Backups and Disaster Recovery
Thoroughly planned and accurately performed backup and disaster recovery activities help ensure smooth and uninterrupted performance. Formulate effective plans and minimize downtowns with the support of IT managed services companies.
Cost Reduction
Capital expenses are essential for running any business. IT service management contributes to a reduction in IT costs and related expenses. IT service management companies possess the expertise to effectively handle IT-related tasks, allowing you to focus on your core business functions.
Network Monitoring and Maintenance
IT network monitoring and maintenance are critical in ensuring effective operation of the infrastructure. Turn to IT services provider to detect and prevent network issues that may impact your operations.
IT Services
Take advantage of CompatibL's extensive experience in IT managed services and consulting to optimize your infrastructure. We offer IT service management solutions to help you achieve performance optimization, predict and cut costs, and apply our technological know-how to your business processes.
IT Consulting Services
IT consulting services, including performance optimization, business process automation services, and quantitative consulting services
IT Performance
Optimization

Process Automation
Services

Quantitative
Consulting
IT Performance Optimization
IT performance optimization services provided by our team ensure systems run efficiently, diagnose operation and performance issues, and identify improvements.
We offer regular systems analysis to assist IT performance optimization and improve your system's response time and speed of calculations.
Process Automation Services
Our business process automation services help to streamline our clients' business processes.
CompatibL offers an optimal blend of personnel, processes, and technologies to help reconnect customers' organizations with new, coherent, and finely tuned operating models. For financial process automation, it is crucial to provide the most relevant customer experiences and improve collaboration both between customers' internal groups and with their external partners.
Quantitative Consulting
With CompatibL quantitative consulting services, your business will always comply with the different regulatory requirements. Our experts offer financial consulting services that include formal regulatory validation reports and internal reviews with actionable insights to address weaknesses and limitations.
We also embrace the most advanced and useful solutions for improved performance of daily workflows. Our solutions are based on our proven expertise and wide-ranging experience in the capital and financial services markets.
Managed IT Services
Managed IT services, including application maintenance, infrastructure managed services, Level 1 and Level 2 application support, configuration management, and system monitoring
Application
Management
Services

Infrastructure
Monitoring
Solutions

System
Monitoring
Solutions

First- and
Second-Level
Application Support

Configuration
Management
Services
Application Management Services
At CompatibL, we offer application management services to guarantee the entire IT infrastructure is cost-effective and runs smoothly and reliably:
IT consulting services
Infrastructure performance monitoring services
Cloud managed IT services
Incident management services
Request processing services
Infrastructure Monitoring Solutions
With the expansion of big data, mobility, and clouds, companies face the major challenge of IT infrastructure maintenance.
At CompatibL, we offer infrastructure performance monitoring and IT support services including server management, product management, and IT training. We address specific infrastructure needs to ensure the smooth running and uninterrupted performance of our customers' businesses.
System Monitoring Solutions
At CompatibL, we offer 24/7 monitoring of software, hardware, and overall system performance to ensure systems run accurately and efficiently. Our support teams respond immediately to alerts to avoid breakdowns and overloads and maintain system capacity. CompatibL monitoring solutions include:
Application management services
Server monitoring
Network and remote connectivity management
Event log management
Backup and recovery
First-and Second-Level Application Support
We offer first- and second-level support for applications developed in-house or by any third-party vendor. CompatibL support teams provide workarounds and hot fixes as well as suggesting solutions on cloud infrastructure monitoring, performance optimization, and financial process automation
The first level of support comprises user guidance, standard issue fixing, and monitoring of system data analysis. At the second level of support we outsource server administration and provide IT environment support (issue detection and fixing) and infrastructure monitoring solutions.
Configuration Management Services
With CompatibL configuration management solutions, we help define and control all the necessary components in a system or general infrastructure.
CompatibL configuration management services comprise configuration identification, baselines, change control, configuration status accounting, and configuration audits and reviews.
How You Can Benefit from Our Managed IT Services
CompatibL delivers wide-ranging expertise in IT services, advising clients on how to maximize the value of the support we offer.
IT specific benefits:
Increased IT efficiency
Better cloud-based infrastructure monitoring
Customized application management services
Enhanced infrastructure monitoring solutions
Defined roles, responsibilities, and authorization
Improved regulatory compliance
Increased understanding of companies' IT systems
Improved flexibility and agility of IT services
Business related benefits:
Increased IT efficiency and productivity
Increased understating of business needs
Improved cost efficiency and value
Better management of expectations
Quantitative analysis consulting services
Performance optimization
Process automation in financial services
Management solutions benefits:
Reduction of the adverse impacts of outages or a decline in customer perception and satisfaction
Minimization of IT costs associated with change-related incidents
Elimination of costs related to delays by timely delivery of the required changes
Prioritization and fast-tracking
Better risk and impact assessment
Engagement Models
We offer a full range of engagement models and their combinations to choose the right approach for your project.
Project Based
Based on predefined scope of work to be completed, but accommodates scope changes and unknowns
Commercial model:
Time and material
Managed Services
End-to-end delivery approach and ownership including design-build-run-maintain-operate
Commercial model:
Fixed price
Dedicated Team
Advantageous choice for long-term cooperation when a large volume of work is expected
Commercial model:
Time and material
Why CompatibL
Learn more about the benefits of our managed IT services for businesses and how we can help improve engagement and achieve operational excellence.
Industry Experts
We deliver customized IT consulting services to help customers stay on top of digital trends in financial services and ensure their digital infrastructures meet their business goals.

Our experts regularly consider the world's leading technologies and have over 18 years of experience in financial consulting services, delivering top-notch services and solutions to commercial banks, central banks, and asset managers in 85 countries.
Security and Compliance
The CompatibL teams are committed to providing secure, compliant, stable, and reliable cloud application management services across major jurisdictions globally.

Our custom web application development services are powered by advanced identity and access management, data encryption, and recovery capabilities, so customers can trust their chosen solution is safe from threats, complies with recognized standards, and runs efficiently.
Proven Methodologies
Our teams deliver iterative, collaborative, and responsive software development solutions, system integration, software QA testing processes, and quantitative finance consulting that reduce inefficiencies and help build powerful digital financial services and solutions as quickly as possible.
Dedicated Teams
Our teams deliver the most advanced digital solutions, quantitative consulting, and financial consulting services to capital market companies worldwide.

CompatibL's multidisciplinary teams deliver cutting-edge technology solutions supplemented with rock-solid security to drive businesses towards their goals and stimulate digital transformation.
Contact CompatibL
Submit your query and one of our experts will be in touch
Testimonials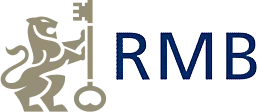 CompatibL implemented a robust and flexible deal capture and market risk platform for complex positions as well as a credit, funding and capital risk platform for trading positions across RMB. They have provided excellent post-implementation services and support. The CompatibL and RMB teams synchronise their daily work seamlessly and we are very pleased to work with CompatibL as an integral part of the bank's Trading and Risk activities.

CompatibL implemented a customized software solution based on CompatibL Risk Platform that addressed our firm's unique mix of business and regulatory requirements and is fully integrated into our trading and market data infrastructure. CompatibL has become a reliable long-term IT partner of BayernLB and demonstrated great skill and commitment in providing post-implementation services and support as well as adding new product features to support our evolving business.

We are very satisfied with CompatibL's risk and regulatory capital solutions. It is rare to find the highest level of expertise in both software engineering and quantitative finance in one firm. Their pragmatic approach to problem solving together with an aggressive focus on delivery leads to successful implementations. They are business enablers who have delivered beyond expectation.