Advancing Software Architecture and UI/UX Design
Our proficient and skilled UI/UX design and development team has 15+ years' experience across a range of financial industries: CompatibL has delivered desktop, web, and cloud applications for trading, risk management, operations, and many other areas of banking and asset management. We know how to take advantage of the state-of-the-art customer experience and create compelling design.
We offer UI/UX design services that comprise UX research, development of software architecture, development of user experience and user interface including front-end development supported with research, development of concepts and prototypes, and delivery of appealing designs.

Our specific services include information architecture aimed at developing cloud, web or desktop applications and bringing logic to graphic design that ensures alignment with your customer brand identity. Take advantage of the latest technologies and Agile methodologies targeted to improve current experience, reduce costs, and enhance efficiency.
UX Research
We determine business objectives and workflows to reveal the most valuable content to be fed into the designing process.
Information Architecture
We structure, label, and arrange content to enhance its findability and applicability so users get exactly what they are looking for.
User Experience (UX) Development
We deliver fully functional prototypes, wireframes, design patterns, navigation, and data visualization based on research and analysis of business content.
User Interface (UI) Development
We bring UX concepts into effective UI design with concise architecture.
Front-End Development
We develop products that delight users with their look and feel, functionality, and performance in desktop, web, and cloud environments. To maximize this experience, we test and refine our code using proven practices.
Our Work
We have a proven track record of building high quality software architecture and stunning UI/UX design for the world's leading financial firms. Browse through our latest work to find inspiration and turn your idea into a successful solution to achieve tangible business results.
01
Data visualization
We have extensive experience with visualizing complex financial data
02
Intuitive navigation
We determine such UI components as layout, transitions, element placement, and functionality at the initial phase of UX wireframing. Based on these, our experts deliver a fully operational prototype and test it to ensure a user-centric approach.
03
Pivot
CompatibL's advanced Pivot control helps analyze data easily, virtualizing columns as well as rows. The Pivot control allows for extensive BI support accommodating numerous built-in charts and API extension.
04
Processing large amounts of data
CompatibL UI JavaScript components allow rendering and processing of large amounts of data.
Engagement Models
Choose from a wide range of engagement models or a combination that is right for your project.
Project Based
Based on predefined scope of work to be completed, but accommodates scope changes and unknowns
Commercial model: Time and materials
Managed Services
End-to-end delivery approach and ownership including design-build-run-maintain-operate
Commercial model: Fixed price
Dedicated Team
The best choice for long-term projects when large volume of work is expected
Commercial model: Time and materials
Connect with CompatibL
Our aim is to identify the software architecture and UI/UX design services that best fit specific business needs in the fastest, most effective way possible and to ensure nothing prevents the customer's business digital overhaul.
We listen carefully, study closely, and analyze thoroughly to design a solution that can help customers to achieve their business objectives.
We always survey businesses' short- and long-term needs to find hidden strengths and existing gaps and we review business goals. As a result, we can choose solutions that are particularly appropriate for our customers' content and data.
We create an effective action plan and confirm it with the customer in order to orchestrate our software architecture and UI/UX design solutions with the customer's vision and direction.
We engage first-class teams and top consultants to ensure customers reap the benefit of our best software architecture and UI/UX design offerings.
We communicate every issue and concern during project development to ensure we reach the desired outcome.
We aim to maintain friendly and long-lasting relationships with our customers. Thus, the end of a project does not necessarily mean the end of our collaboration. In addition to software architecture and UI/UX design services, we are pleased to offer customer support and UI testing.
Advantages for Your Business
Learn more about the benefits of our customized approach to digital transformation services for business and how we can help improve engagement and achieve operational excellence.
Industry Experts
We customize the customer's digital infrastructure to their business goals, delivered in the way the customer needs it to keep up with digital trends in financial services.

Our experts regularly consider the world's leading technologies and have over 18 years of experience in helping banks, central banks, and asset managers in 85 countries to deliver top-notch services and solutions.
Security and Compliance
CompatibL team is committed to providing secure, compliant, stable, and reliable software architecture and UI/UX design services worldwide.

Our software architecture and UI/UX design services are powered by advanced identity and access management, data encryption, and recovery capabilities, so you can trust your solution to be safe from security threats and compliant with industry standards.
Proven Methodologies
CompatibL team maintains an agile, collaborative, and responsive software development process to deliver UI/UX design solutions efficiently.
Dedicated Teams
Our teams deliver the most advanced digital solutions to financial companies. Their contribution to meeting customer requirements demonstrates their dedication and expertise.

The CompatibL multidisciplinary teams deliver cutting-edge technology solutions supplemented with rock-solid security to drive business goals and stimulate digital transformation.
Contact CompatibL
Submit your query and one of our experts will be in touch
Testimonials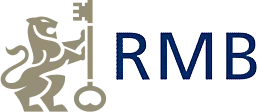 CompatibL implemented a robust and flexible deal capture and market risk platform for complex positions as well as a credit, funding and capital risk platform for trading positions across RMB. They have provided excellent post-implementation services and support. The CompatibL and RMB teams synchronise their daily work seamlessly and we are very pleased to work with CompatibL as an integral part of the bank's Trading and Risk activities.

CompatibL implemented a customized software solution based on CompatibL Risk Platform that addressed our firm's unique mix of business and regulatory requirements and is fully integrated into our trading and market data infrastructure. CompatibL has become a reliable long-term IT partner of BayernLB and demonstrated great skill and commitment in providing post-implementation services and support as well as adding new product features to support our evolving business.

We are very satisfied with CompatibL's risk and regulatory capital solutions. It is rare to find the highest level of expertise in both software engineering and quantitative finance in one firm. Their pragmatic approach to problem solving together with an aggressive focus on delivery leads to successful implementations. They are business enablers who have delivered beyond expectation.